The ArtSalon at Gateway City Arts: June 16, 2022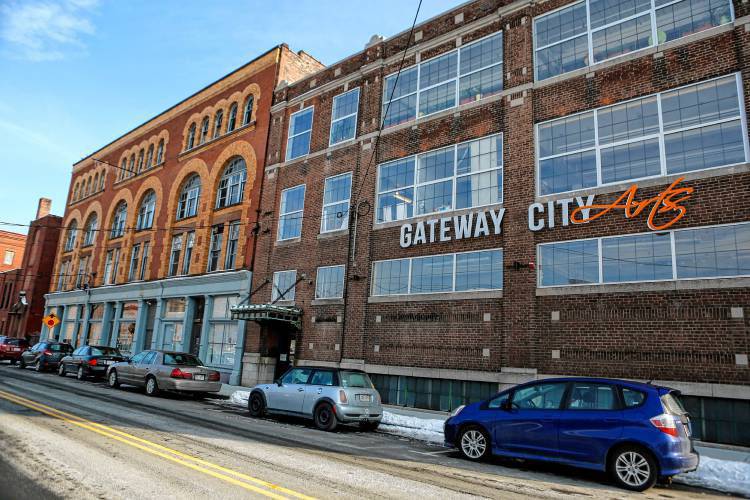 Nayana LaFond - Art Salon 5.16.22 at Gateway City Arts
Paola Ferrario - Art Salon 5.16.22 at Gateway City Arts
Joseph Krupczynski- Art Salon 5.16.22 at Gateway City Arts
JuPong Lin- Art Salon 5.16.22 at Gateway City Arts
We're back! After such a successful event at Hawley Street in February, we are so excited to bring you another evening with the ArtSalon, this time at Gateway City Arts in Holyoke. We hope you will join us for engaging presentations from 4 unique artists in the Valley on Thursday, June 16th. 
Gateway City Arts, located on Race Street, is at the heart of Holyoke's growing arts community. Also home to Judd's Restaurant, serving Czech American style cuisine, as well as The Famous Cafe, The Divine Theatre and more, Gateway City Arts has a lot to offer for a night out in Holyoke.
We look forward to seeing you there on Thursday, June 16th. Presentations will begin at 7pm. Mark your calendars!
Presenting artists for the June 16th event will be: Paola Ferrario, Nayana LaFond, Jupong Lin, and Joseph Krupczynski
The ArtSalon is a dynamic social evening of engaging presentations by established and emerging artists in the Pioneer Valley. The ArtSalon provides an opportunity for artists and designers of all mediums to present their work and ideas in a format called Pecha Kucha (pronounced peh-chak-cha) . Come meet and join the artists, creators, critics, and collectors in a friendly, social gathering of conversations about the arts in our community.
Vaccination cards will be required for entry into the event space.
Be sure to follow us on Facebook and Instagram to stay up to date on all of our upcoming news and interviews.